Resources
This part of the blog page will display list of recommended resources for the primary purpose of solving problems quick. Items listed on the resources page are items and only items used, tested, critically accessed and approved by the editors of Casonca's Blog.
The resources page will be made up of little affiliate links, so if you make purchases /payments I will get a little commission.
It is the utmost duty of the editors and CEO of Casonca's Blog to recommend the best item in a selected field to you, to solve your problems easily.
Most resources will be based on already written post to meet your solutions.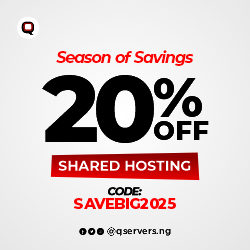 This is a web host / domain provider a good one
Create advanced website popups and forms, and improve your website's conversion rate within a few minutes. Sign up now for FREE! No credit card required.
Tap Into Unlimited Potential and Begin to Powered by Mailchimp">All-in-One Tools That Help You Get in Front of Prospects Using a Marketing-savvy Platform
Adsterra is a premium advertising network serving over 25 billion geo-targeted ad impressions per month. They connect product and service companies to their audience through our smart advertising platform to raise brand awareness globally, improve ROI, and increase ad revenue.
A Google Certified Publishing Partner. Learn more about Ezoic here.